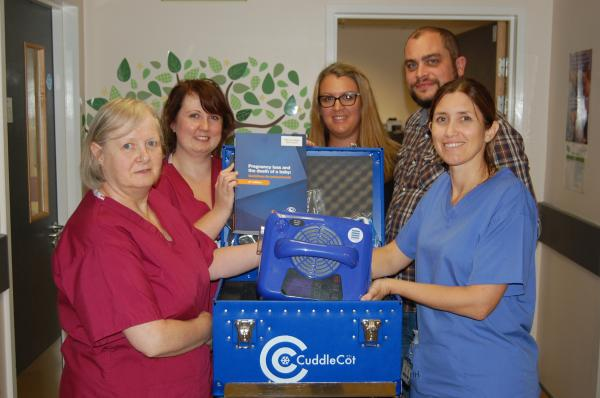 About
East Kent Sands is a volunteer led Group that works to promote Sands' vision in our area.
East Kent Sands is run entirely by volunteers to support anyone in the area affected by the death of a baby.  We run a support group in Margate to which anyone is welcome and we work closely with the staff at the William Harvey Hospital (WHH) in Ashford and the Queen Elizabeth the Queen Mother Hospital (QEQM) in Margate.  We supply them with information booklets and leaflets as well as memory boxes and other items including special heart key rings. Please note, our support groups are closed temporarily because of Coronavirus, and we will reopen them as soon as we are told it is safe to do so.  Meanwhile, support continues to be available through our various support lines.
We have been working with the hospitals on the design of their bereavement suites and we have been able to influence some of the design and the way they operate. We are also contributing towards some of the ongoing costs of these units and previously funded a 'makeover' of the WHH's temporary suite.   
We pay for some of the professional development of midwives and other staff through conferences and study days.
A big part of what we do is around raising awareness of stillbirths and neonatal deaths.  In East Kent, on average there will be a stillbirth or neonatal death every seven days, that is 50 families every year devastated by the death of a baby, affecting whole families and whole communities.  We are there for everyone, no matter how recent, or how long ago.
We are a focal point for fundraising, with many wonderful and dedicated fundraisers working so hard to support Sands locally and nationally. Help us by giving generously – your donation can make a positive difference and help us to reduce the numbers of babies dying in the UK today.